FREE TELEPHONE STUFF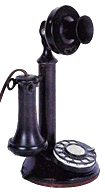 You can download your own copy and place in your windows font folder from here.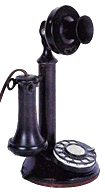 You can make your own Western Electric decals for your ringer boxes or Western Electric 317 wall phone. Steps: copy the image below supplied by Bruce Dembling by right clicking the image and saving it to your computer. Print on thin brown craft paper or thin brown paper bag. Apply with water based hide glue which makes the thin brown paper semi-transparent like a decal when dry. It can be removed with water, or varnished over.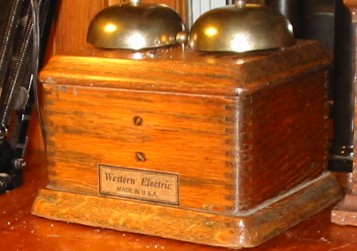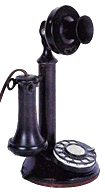 The late Paul Rauth, an ATCA member, developed a very nice antique telephone screen saver and an antique telephone slide show. Both are executable programs and have been cleared by Norton's to be virus free.
•Download the screen saver from here. The install program can be downloaded to the desktop. Double click the install icon to install the screen saver to the windows directory. The install icon can be deleted or saved for future use or for sharing with someone else.
•Download the slide show from here. It can be downloaded to the desktop. To activate the program, double click the icon. The slide show is set to eight seconds per slide. Other options are included on the first slide.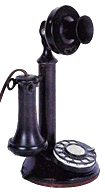 Download and print (on 81/2 X 11 sheets) a Telephone Coloring book courtesy of Paul Rauth by clicking here. This is an executable file that has been scanned virus free.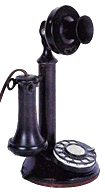 Are you a member of the Antique Telephone Collectors Association? Here is a member logo that you can place on your webpage. Just right click the logo with your mouse and click on "save as" to place it on your computer.